A new "walking experience" featuring celebrity guests recounting part of their life story has been added to Apple Watch for users of Apple Fitness+.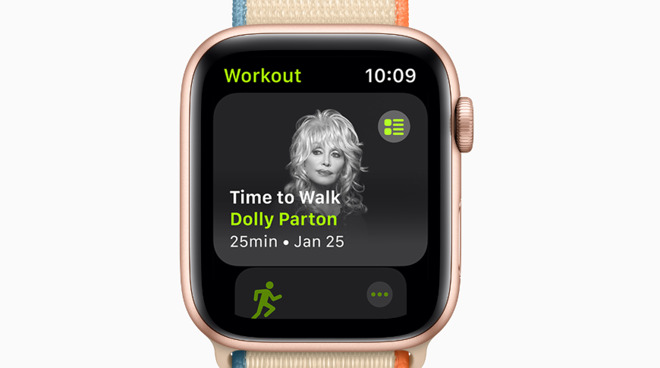 Musician and businesswoman Dolly Parton is among the first of the "Time to Walk" celebrity guests.
Apple has launched a new workout for Apple Watch, a weekly exclusive for users who also subscribe to Apple Fitness+. "Time to Walk" is a series of audio episodes in which a guest celebrity talks for between 25 to 40 minutes as users walk.