Scott Forstall, the former SVP of iOS at Apple, is one of the executives that may face scrutiny in Epic Games' App Store lawsuit, but Apple says that it is having trouble contacting him.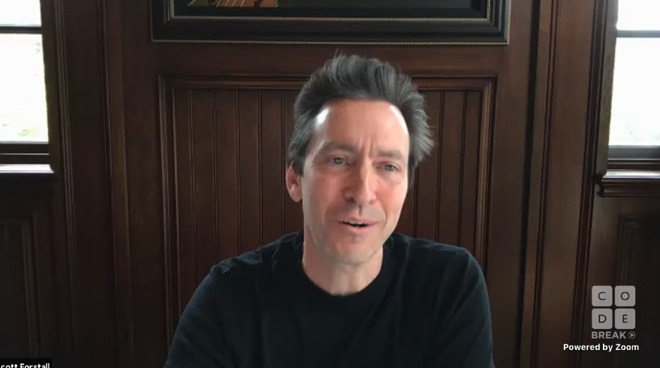 Former Apple SVP of iOS Scott Forstall during a streamed remote interview in May 2020.
As part of its US-based legal action against Apple, Epic Games has demanded numerous Apple executives provide testimony. While figures such as CEO Tim Cook are readily available, a US District Court filing for the Northern District of California on Monday suggests that's not the case for everyone.