Not only will Apple likely be forced to share results of its investigations on what caused the riots at Wistron, but it may also be held at least partially liable for the damages and labor violations, according to India law.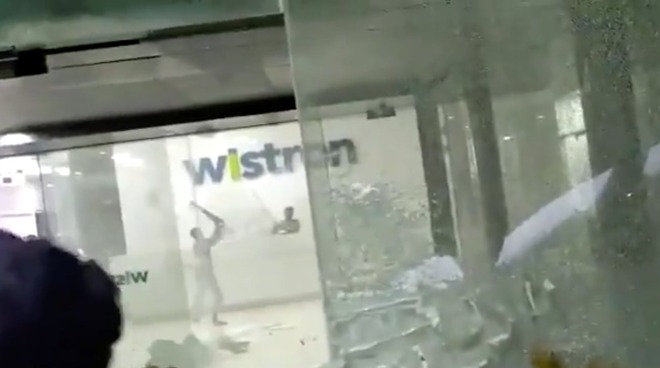 An image from a video showing the violence at the Wistron facility.
Following the worker riots at the Wistron plant in Narasapura, India, state government authorities are expected to ask Apple to supply details from its investigations. Under Indian law, Apple is a contractor that is ultimately the employer, and so the government can call for explanations from both Apple and Wistron.