New research shows Apple is investigating how HomePod, or other devices, can use audio to estimate the distance to a speaking user, and also to identify the sounds around it.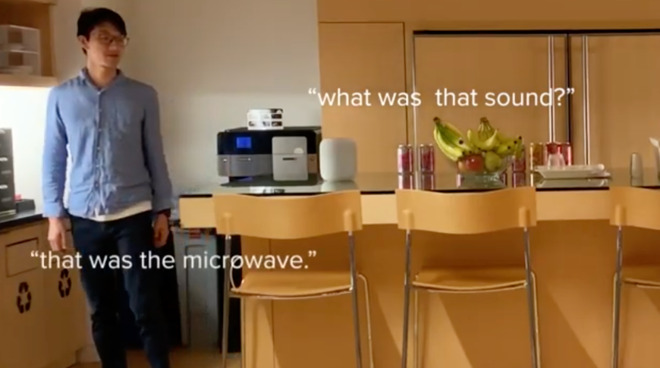 Future HomePods could learn about their surroundings by listening, and asking users
Apple's HomePod is already very good at hearing your voice, even when it is playing music loudly. Two separate new patent applications show that Apple wants to improve this, and to take the ability for devices to listen, to a new level.