As Wistron removes a vice president in charge of India amid its wage-related worker riot, Apple has put the assembly partner on probation until it can rectify the situation.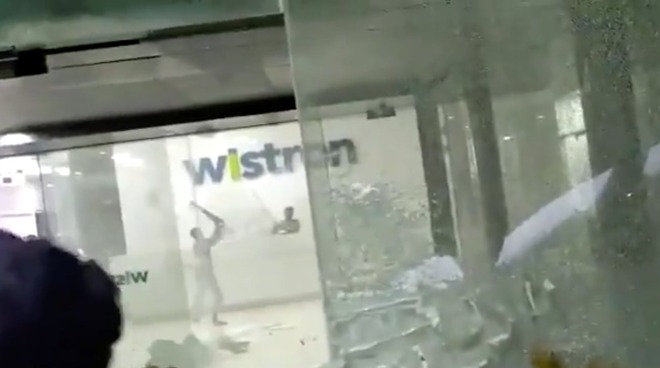 An image from a video showing the violence at the Wistron facility.
Saturday's riot at Wistron's iPhone production facility in Narasapura, India continues to cause problems for Wistron. Following the damage caused to the factory through the violence, as well as state authorities determining it had broken labor laws, Wistron now has to contend with a loss of income from its client, Apple.