Apple's major manufacturing suppliers in China are offering incentives to workers who agree not to go home for the traditional Lunar New Year in February because of the coronavirus.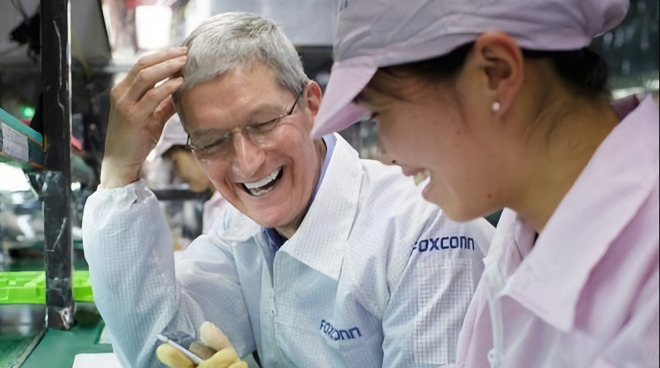 Tim Cook visiting a Foxconn assembly line in China
Last year, the Chinese government extended the official Lunar New Year holiday in order to prevent people spreading the coronavirus as they returned to work. Now manufacturers including Luxshare, Pegatron and Foxconn, are encouraging workers to stay at their plants instead of going home.