The entire world seemed to be in lockdown, and yet April 2020 still turned out to be an extremely busy month for Apple with new products like the iPhone SE, new controversies, and surprises.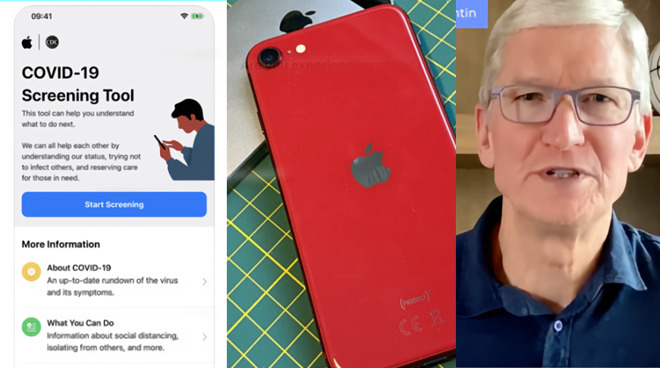 Left: Coronavirus, Middle: iPhone SE second generation, Right: Tim Cook
Following Apple's comparatively quiet March 2020, You couldn't move for Apple anniversaries in April. But then we were in coronavirus lockdown so it's not as if you could move much anyway. Even with the world in chaos, though, there were these anniversaries of the iPad, the iMac, the Apple II, and even Apple itself. Plus there were new products, and there were some reassuringly familiar things in April 2020.