Images showing various system-on-a-chip housings for an unreleased "AirPods Pro 2" have surfaced on Twitter, shared by someone generally known for accurate part leaks.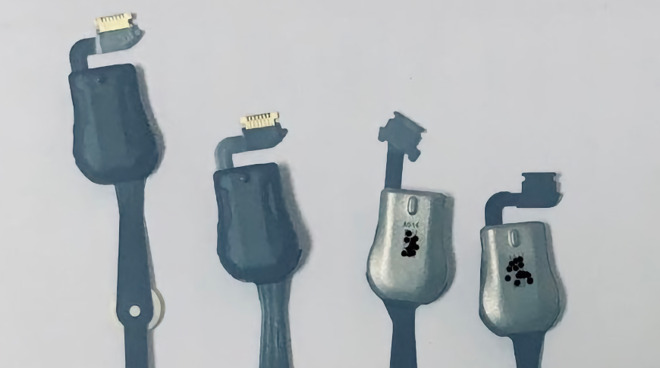 Image of the SoC housing from an alleged new set of AirPods Pro
A Twitter user known as "Mr. White" with a decent leaking history has shared new part images for the "AirPods Pro 2." The images shown depict different sized SoC housing for the H1 processor which could indicate different sized earbuds in the future model. Mr. White mistakenly calls them W2 processors, however.