The coronavirus dominated the news in February 2020, with Apple being among the first to close its stores. Meanwhile, one Hollywood director revealed Apple's demands on filmmakers, and another bashed the butterfly keyboard.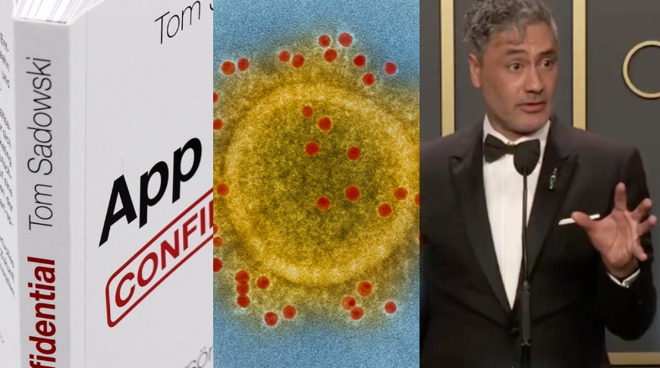 L-R: Germany's tell-all App Store book; the coronavirus; and Taika Waititi wants the Writers' Guild to intervene over Apple's keyboards
As February began, we still had no idea just how significant COVID-19 would be, but Apple closed all its operations in mainland China. It was perhaps the first time many of us heard the phrase "out of an abundance of caution," but it wouldn't be the last.