Repair specialist iFixit on Thursday began its customary teardown of Apple's latest piece of hardware, AirPods Max, to find logic boards and large drivers fighting for space in crammed aluminum ear cups.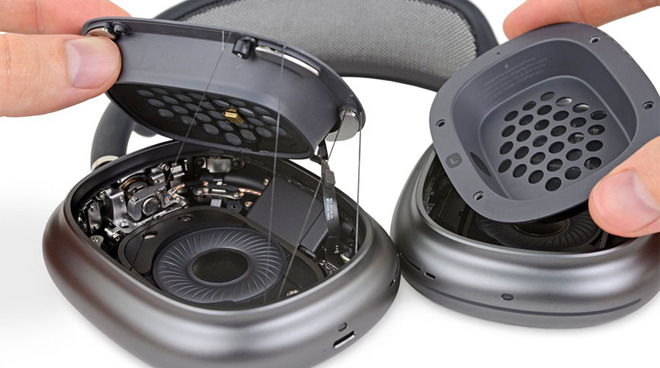 As with prior Apple device disassemblies, iFixit kicked the
process off
with an X-ray of the new headphone model. Conducted by Creative Electron, the resulting image reveals what at first glance appears to be a spacious interior with electronics arranged in each shell's outer periphery.Apple opted to incorporate both battery cells in one ear cup. How engineers counterbalanced the added weight is at this point unknown. The X-ray also shows the drivers' massive dual-ring magnet motor, Apple's "revolutionary" ear cup positioning mechanism, an array of alignment magnets, circuitry and internal screws.