On this week's AppleInsider podcast we describe Final Cut Pro performance on Apple Silicon M1 MacBooks, using a Mac laptop with external monitors, using an Apple Watch for vlogging, and how Apple could use AR for customer support.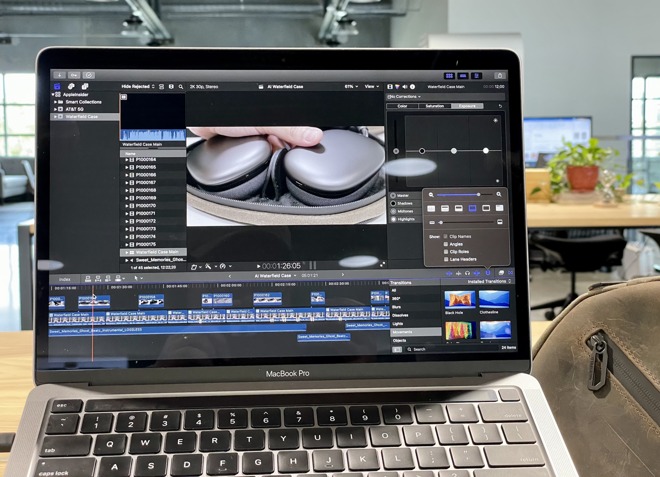 Final Cut Pro on M1 MacBook Pro
Apple made a big deal about video editing on the new Apple Silicon M1 Macs, and the company wasn't kidding. We take a deep dive what it's really like editing 4K video on an M1 MacBook Pro, including the use of Final Cut Pro and Compressor. The incredible performance on these first M1 Macs have us excited for the future of high-end Apple Silicon MacBook Pro models and iMacs.