LG is starting to use OLED panels in its UltraFine monitor line, with the first model having a 31.5-inch 4K display with a 99% P3 gamut and Adobe RGB color accuracy.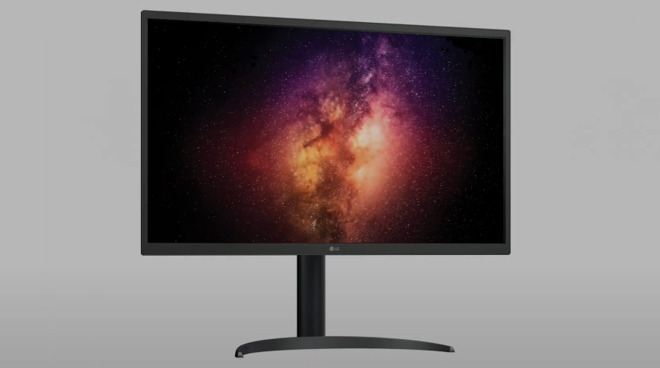 LG UltraFine Pro with 4K OLED
The latest LG UltraFine display revealed at CES 2021 uses USB-C, Display Port and HDMI for video connection. Color accuracy and gamut are in line with Apple's color ratings for the iPhone and iPad.