What a difference a year makes. Apple began 2019 as a technology company but it's started January 2020 as a television, news, gaming and financial firm too — and it may be that mix that meant it would not only cope with the coronavirus of 2020, but grow even bigger.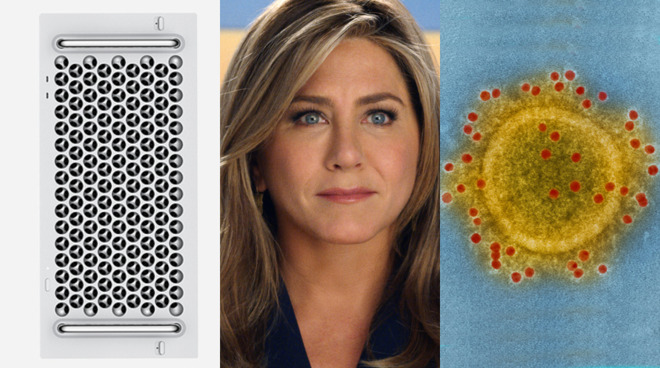 January 2020 for Apple. L-R: Rack-mounted Mac Pro, Jennifer Aniston in "The Morning Show", and the Coronavirus
At a casual glance, Apple was facing much the same issues in January 2020 as it was a year before. There were problems for the company with China, it was at the center of multiple controversies, and it didn't exhibit at the Consumer Electronics Show. Yet if there were familiar issues, still the Apple of January 2020 was not the same company that it was in January 2019.