Supply chain sources predict that image and CAD workers will drive sales of forthcoming mini LED displays in the 2022 MacBook Air, as well as 2021's MacBook Pro.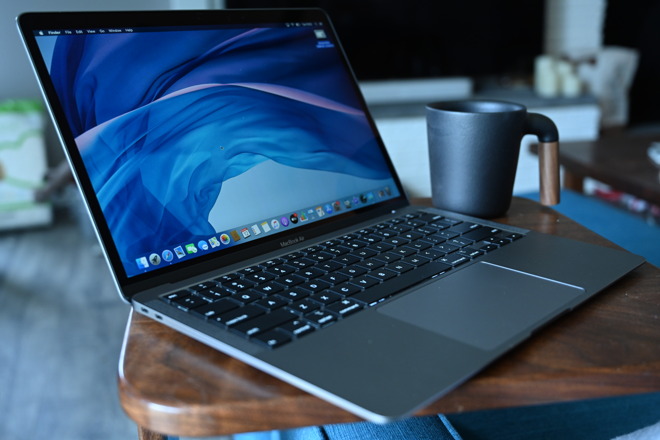 Having a coffee while working on the 2020 MacBook Air
Apple has been expected to shortly introduce the higher quality mini LED technology to its iPad Pro. Now sources claim that anticipated demand for the display from image and CAD users working from home, is driving the development of very many mini LED devices, including Apple.