Apple is currently testing a HomePod software update that enables new proximity based interactions with iPhone models equipped with the company's U1 Ultra Wideband chip.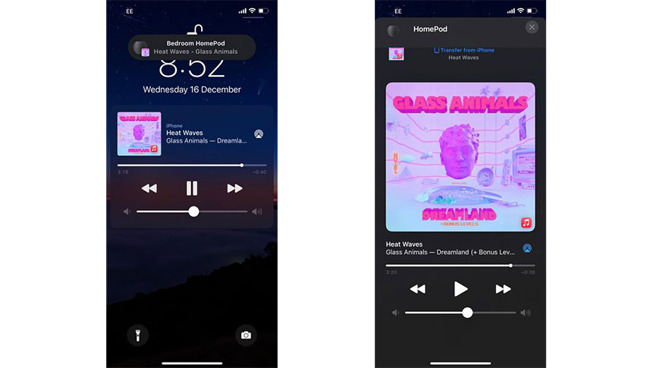 While Apple does not typically issue HomePod beta software to developers, a tester who has access to the upcoming HomePod 14.4 update
described
how the new feature will work in a Reddit post on Wednesday.According to the brief rundown, bringing an iPhone within about one foot of HomePod mini invokes a haptic tap and an on-screen banner that displays the song currently playing on the smart speaker. Bringing the devices closer together increases haptic intensity and tempo, while moving them apart decreases feedback prominence.