Apple Pay is now accepted by MTA at all stations, and on all buses, across New York's five boroughs.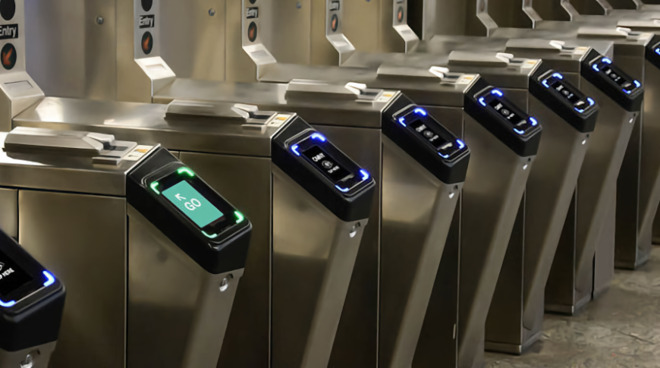 Turnstiles in New York
More than 18 months since it first trialled Apple Pay on selected subway stations, New York's MTA has completed rolling it out to all lines, stations, and boroughs. The Metropolitan Transport Authority has installed its One Metro New York (OMNY) system across its entire network, for most users.