If you're looking for an iPhone accessory somewhere between an external battery and a stand, the Rush Charge Hinge may be your best bet.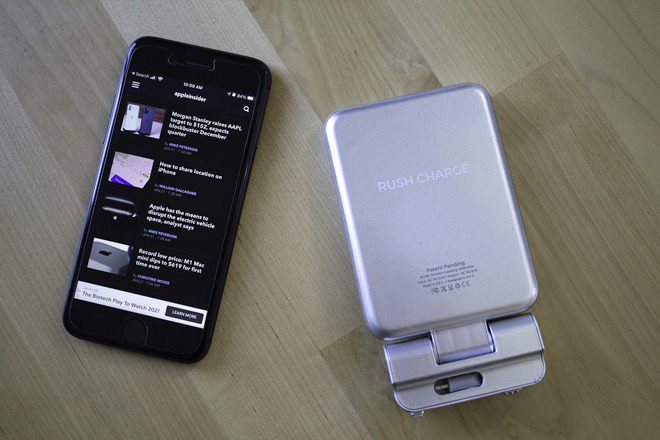 Credit: Mike Peterson, AppleInsider
The aptly named Hinge is a unique accessory that features a built-in external battery pack and a hinge mechanism allowing it to double as a stand for your iPhones. It's a relatively simple accessory combining two different ideas. It works well enough, though there are a couple sticking points you'll want to know about.