The Watch Strap Co. offers a wide variety of Apple Watch bands that are more affordable than Apple's as well as more unique. We picked up a few to try for ourselves.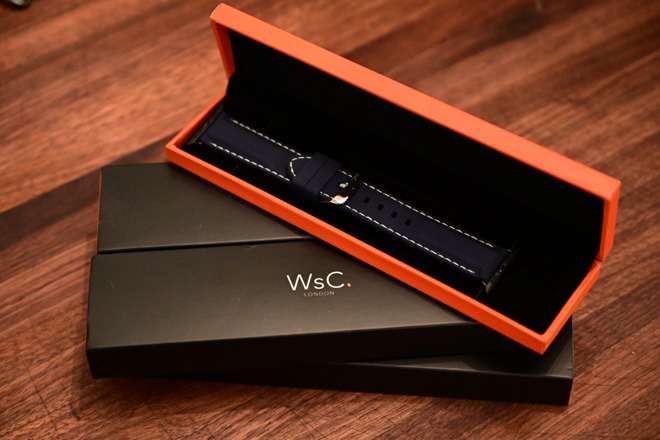 WsC Apple Watch bands
Each WsC band that we got arrived in its own individual box. The box is a vivid orange with a matte black sleeve to cover it. The box has a very strong hinge and holds the band against a microfiber lining with two elastic bands. This is great for storage and travel if you have no other way to protect your bands when not in use.