After the 512GB M1 MacBook Pro received a $150 price drop at Amazon, the e-commerce giant has gone ahead and issued the same discount on the standard model, bring the 256GB config down to $1,149.99.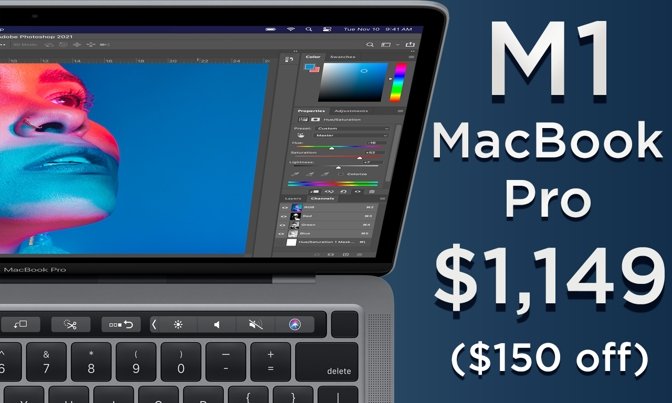 Lowest online M1 MacBook Pro price
Monday markdowns this March 15 include a new price cut on Apple's latest 13-inch MacBook Pro, with the M1, 8GB, 256GB model now on sale for $1,149.99 at Amazon. The $150 off promotion is thanks to a $100 instant rebate combined with a $50 in-cart discount (look for the bonus savings message in green on the product page).