Apple is engaging TikTok users with a new promotion offering four months of free Apple Music service through the video sharing app.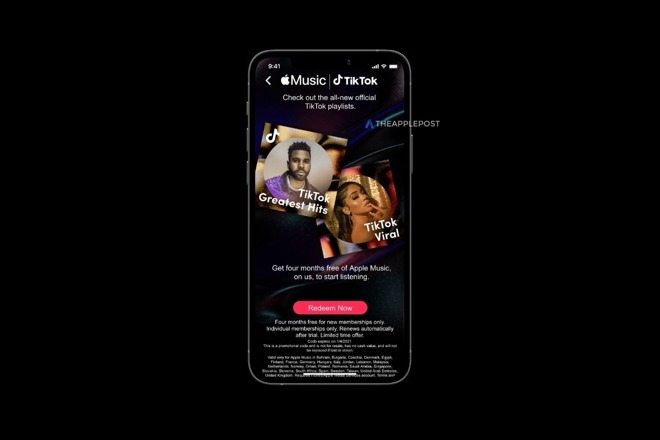 Credit: The Apple Post
The deal, first spotted by The Apple Post, is available to new subscribers who sign up for the Apple streaming service through the TikTok app. An Apple ID with a registered payment method is required. The promotion runs through Jan. 4, 2021.